October was a successful month in terms of film viewing. I saw the last film in the Meryl Streep Marathon and started one dedicated to the films of Billy Wilder which I will finish soon. Besides these, this month I turned 24 years old. As I did in the previous years, I shared my favorite films on that day, a post which you can visit here.
I also went to the cinema and caught up with some critically acclaimed new releases like The Lobster, Macbeth, Sicario, The Martian, The Walk and Crimson Peak. I also signed to MUBI this month and caught up with some films using their service like Junun, Beauty and the Beast, Pollock and Funny Face. Hopefully in November I will catch up with some other new releases like Steve Jobs, Spectre, Bridge of Spies, the last installment in the Hunger Games franchise and my most anticipated film of the fall, Todd Haynes' drama, Carol as well as start my next planned marathon dedicated to Disney animations.
First Time Viewings:
Beauty and the Beast (Jean Cocteau, 1946)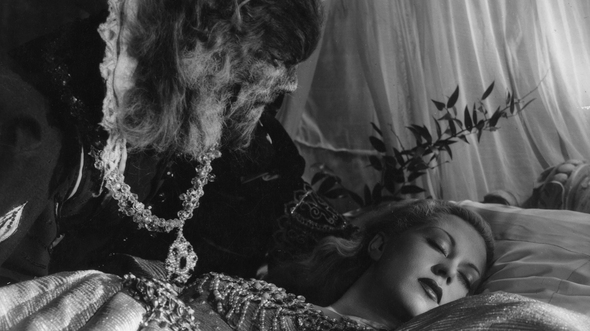 I was enchanted by this film. Probably my favorite fairy tale related film I've seen so far. The acting, the sets, the visuals, everything came together so beautifully. All the camera tricks as well were so well used in the story. So strange seeing slow motion is such an old film. And that make-up is amazing. I loved it. A
Ace in the Hole (Billy Wilder, 1951)
Part of the Billy Wilder Marathon. It should be a crime that I haven't seen this film until now.
The Lobster (Yorgos Lanthimos, 2015)
I'm so happy and, hmm, privileged to have seen this film before everyone else. And on the big screen as it has been released here in the UK recently. I loved this film. The core idea is so original and so wonderfully developed. I felt the director got the best out of it. I do wish to see it again to make sure I really got it. On a first watch there is so much information to process as the film is quite stuffy, in a good way. I found it to be cruel, darkly funny, odd and romantic. The actors all shine because of the terrific casting. It's also gorgeously shot, even more on a big screen. One of the most unique films I have seen and probably my favorite of the year. A
Sicario (Denis Villeneuve, 2015)
Denis Villeneuve is turning into such an interesting filmmaker, not that he wasn't one before. He's just been doing consistently great work recently and continues to do so with this film. I really liked this one. I thought the story was getting more and more interesting. I enjoyed the acting as well, glad to see Emily Blunt become a leading actress. Though the one I was very interested in, as everybody has, was Benicio del Toro's Alejandro who apparently is getting his own film. Started as a mysterious character and only at the end do we see really what he is capable of.
One thing that really stuck with me in this film was the cinematography by Roger Deakins. I 've seen tons of films with great cinematography but in this film I really felt it benefiting the story. Sicario is a not a particularly gorgeous film, but I felt the way the camera is positioned and how lighting is distributed to tell a part of the story. I guess I haven't been paying a lot of attention for me to just notice this now. Oh well… Anyway, this was a tense and interesting experience. A-
Youth (Paolo Sorrentino, 2015)
Another film that got acclaim at Cannes early this year is Paolo Sorrentino's follow-up to his Oscar-winning La Dolce Vita remake, La Grande Bellezza. I found it to be a similar film to Bellezza as Youth focuses also on lost people in the late part of their lives. The main character is Michael Caine's Fred, a retired composer, who is on vacation in the Swiss Alps with his best friend film director, Mick, played by Harvey Keitel. The film chronicles the two men's reflection on their lives, both of them filled with regret. The film isn't as serious as I described it to be as it also has moments of odd humor as well as scenes of the greatest beauty that will leave you speechless. Caine and Keitel are fantastic in this film, with Caine doing great work with such good material. Rachel Weisz and Jane Fonda appear as well. Even though they don't have a big part in the film, they both have each a meaty scene in which they give their best. Paul Dano shows up as well as a Johnny Depp-like actor.
Despite all the great acting and the beauty, I couldn't really understand what was the film really about. Themes of regret and reflections on one's work come to mind. I felt the film had a gorgeous packaging but the inside wasn't that deep. Many believe could be blinded by the gloss so be careful, I almost fell into that trap. I could be wrong. Despite this observation it's still a tremendous experience. B+
The House of the Devil (Ti West, 2009)
I can't really say I've seen a lot of slasher films from the 70's and 80's. Just the usual, Halloween, Black Christmas, Friday the 13th. But despite not being an expert in the genre I could notice the usual features a film of this kind has. You don't need a degree to know how a slasher film from those times looks like. House of the Devil pays homage to that era while also being a successful film in its own kind. Up until the moment when the story unfolds, I was really enjoying this film. I actually liked the last part as well, but the tension I felt in the first three quarters of this film is like nothing I felt in a long time. I loved that. Unfortunately I don't think that would hold up on a second viewing. But for a first try, it's quite a successful film. B+
The Walk (Robert Zemeckis, 2015)
A sweet, good-natured film that played like a heist film. Very enjoyable cast and performances. The story was terrific. It was even more surprising because I haven't seen Man on Wire so this was the first time I was familiarized with Phillipe Petit's story. Just incredible.
I happened to see this one in 3D and thought it was a good decision. I am afraid of heights and making the altitude as real as possible had a deep effect on me. Nice to see both Robert Zemeckis and Ridley Scott release great films this year. They've still got it. B+
The Martian (Ridley Scott, 2015)
I saw this film fairly soon after its release but until then I was really curious to see what was so great about it since everyone was raving about it. I guess most of the praise comes from the fact that Ridley Scott finally made a good film after all The Counselors and Exoduses. And that this is such a crowd pleaser, a thoroughly enjoyable film with a charismatic lead actor. Also the pro-science attitude was quite fresh and thought it worked well with the story. It didn't go philosophical like all films set in space usually do which I appreciated. There are of course small issues with it and I think it's a bit overpraised, but at the end of the day it's just a blockbuster that everyone likes and that's what's important about it since we don't get many of them like this. B+
Frida (Julie Taymor, 2002)
Recently I've been to the National Gallery in London and have been impressed with the amazing paintings shown there. This has sparked in me an interest in art, one which wasn't as strong before. Being a fan of films I was, of course, interested in painting as well, as both are visual arts, but now I really feel I want to see more after my interaction with the works of Titian, Vincent Van Gogh, Edgar Degas, Luca Giordano, J.M. Turner, Jan van Eyck and many others. This made me want to watch some films about painters and painting in general (if you have any recommendations, I would gladly hear them). This led me to this biopic of Mexican painter, Frida Kahlo played here by Salma Hayek.
Being a biopic makes the film problematic from the beginning as these films always follow a chain of events from someone's life until their death. And this doesn't offer much surprise to the viewer and shows the filmmakers' lack of ambition. But in Frida, director Julie Taylor tries her best, and mostly succeeds, to make this film so much more than just a regular biopic sprinting through someone's most important life events. Something that I thought was really interesting was how she recreated some of Kahlo's paintings in a very effective fashion that also benefited the story and the character. She played with the look of the film in a very engaging way. Then there is the score, which won the Academy Award, as well as Burn It Blue, the main song which I've known for a long time, that just work so well to create the world Frida Kahlo lived in.
In terms of acting, the film is successful here too with Salma Hayek giving a terrific performance as the title character. Alfred Molina gives an excellent performance here too, in some of his better roles, in my opinion. I don't have anything to complain in regards to the supporting cast just that it's too bad Geoffrey Rush couldn't do more in his performance as Leon Trotsky, but I really liked Ashley Judd, always thought she is better than those terrible thrillers she did. See also William Friedkin's Bug.
Now what bothered me about the film from the very beginning was that it's in English instead of Spanish which would have been fantastic. Same complaint I had with Schindler's List. I'm sure they could have filmed it in Spanish as well. It just takes you out of that world. I blame the audiences as the film would most likely not have been made if it were in the language the people portrayed actually spoke. Another aspect that stood out for me when it comes to flaws was the portrayal of Mexican people, especially women. I know that Mexican people, as well those in Latin America and Spain, are know for the passion they live with, but they didn't need to exaggerate. It's such an outsider's perspective, an old idea I am sick of.
Overall, I found Frida to be an interesting film, one of the more creatively rich biopics of the recent years. It's also educational. B+
I'm Not There (Todd Haynes, 2007)
I of course know Bob Dylan and am familiar with his style but not with his music. But after seeing this film I felt like listening to some of his music, which I didn't do because it was time to go to sleep as it wasn't the weekend.
I can't really say I understood the sum of this film's parts but I enjoyed many of them. It's surely an unconventional biopic, one like I haven't seen before. I don't think I could explain it more than it just being a portrait of an artist and his changes in identity and style paralleling his personal life. It's not that simple as there are some segments I didn't get at all like the Richard Gere one. I did enjoy the acting though. I thought Cate Blanchett was outstanding as Bob Dylan and enjoyed most of the Dylan performances as well as the supporting parts played by Charlotte Gainsbourg, Bruce Greenwood, Michelle Williams and Julianne Moore. It's a film that deserves another viewing as it's something like I haven't seen before. A tricky and unique film. B+
Superstar: The Karen Carpenter Story (Todd Haynes, 1987)
Well, this was creepy. What a strange film this is. I think the use of Barbie dolls works with the story of the film, that relating to pressure of fame and the terrible illness that is anorexia. The film is honestly an impressive debut, one like you'll never see ever again. I was impressed with the editing the most. Looked really difficult to me. The use of the music was excellent and the moment when multiple songs from the Carpenters are played at once makes you think of them in a completely different way since their music is so sweet. It was a haunting moment. There were also some scary parts, almost all involving the dolls. Just creepy. I think the creep factor, while it looks like it wouldn't benefit this tragic story, makes it even more effective and it makes it stay with you. Eerie. B+
Macbeth (Justin Kurzel, 2015)
I wanted to read Macbeth for a while and because of this film I was motivated to finish it before seeing it. I wondered before the film started whether they use the original text or maybe if they go for something easier, more Game of Thrones like style of writing. But it's better that they stuck with the original play. Well, they don't follow the entire play. Actually they add some scenes, violent ones that add to the brutal identity of the adaptation.
It's the first time I've seen Shakespeare put to screen and frankly, I found it difficult to follow the text, but that's on me, it's not the film's fault. I thought Fassbender and Cotillard were terrific together as they always are. The cinematography, score and costumes are worth a mention. The use of slow motion is effective, makes the film quite…modern. While I enjoyed the acting and the technical parts of the film, I felt the film didn't really turn into something great at the end. It's not a convincing statement but you'll have to go with it. B
Infinitely Polar Bear (Maya Forbes, 2014)
A sweet film about two girls growing up in the 1970's with their bipolar father played by Mark Ruffalo. Their mother is played by Zoe Saldana so the film touches also on subjects like interracial marriages. Briefly, but it does. It mostly focuses on Ruffalo and his relationship with his daughters. It's a fairly easy film given the subject but enjoyable. Ruffalo gives a really good performance in here. However I think that his character should have showed the other side of this illness as he was always too excited and larger than life. It showed only one kind of mood swing all the time. But besides that, it's a fine film. The title is very clever though. B
Black Orpheus (Marcel Camus, 1959)
I picked this film as the one to watch on my birthday. I wanted to like it but realized that it's quite flawed. It's colorful and energetic, very full of life. But I also found it messy and thought the story was not very well adapted. I wish the filmmaker thought more of how to adapt this story in a different setting, this one being during the Rio Carnaval. The lead actors' acting was decent but the rest seemed quite weak. I think the film just doesn't hold up as it was a success at the time of its release. It won the Palme d'Or and the Academy Award for Best Foreign Language film and these days it just doesn't seem like the film deserves all these great accolades. B
Funny Face (Stanley Donen, 1957)
An unexpectedly visually stunning musical starring Fred Astaire and Audrey Hepburn. The visuals and clothes are really the best things about this film as it's set in the fashion industry. It's colorful and Hepburn looks stunning. The opening credits were quite good too. But the songs weren't that special. There is one good music moment, between Astaire and Kay Thompson, that was entertaining and funny. Worth mentioning is S'Wonderful, a lovely song I was familiar with, nice to know it's from this film. And I appreciated the interpretive dance. But that's about it in this area.
I just wish the film stayed an easy one without complicating itself with the irritating and even condescending attitude of Hepburn's character. She kept talking about an idea focused on empathy that I thought was overdone. They try to make her this girl who doesn't care about looks but likes to have meaningful conversations that I didn't think worked. And the age difference between the leads made me uncomfortable. Why not go with Gene Kelly? B
Crimson Peak (Giullermo del Toro, 2015)
I love ghost stories and Gothic fiction so one could guess my level of excitement for Crimson Peak easily. I really wanted to like this film. Unfortunately it disappoints.
But first let's talk about the good parts. The art direction and costumes are breathtakingly gorgeous. The actual estate is wonderfully designed even if it has a hole in the ceiling that inexplicably is still there. And the acting was quite good especially from Mia Wasikowska who really shined here. Tom Hiddleston was quite good too and Jessica Chastain was appropriately icy but I do wish she had more fun with the role.
Now what bugged me about this film was mainly the weak story. The were so many things that I found implausible to the point that I couldn't ignore them. Most of what happens in the final act is pretty far fetched. And I just didn't like the way it resolved. Frankly I found some moments at the end to be quite stupid. And the music just didn't fit the atmosphere, too jolly for the subject involved. Almost like from an old Disney film. And I know it wasn't supposed to be a horror film, but still…
There is a lovely idea that I have read from some reviews that says the film's main theme is becoming a writer, gaining the experience to write fiction, in this case being ghost stories which the main character is a writer of. I wasn't convinced by this idea at first, mostly because of the plot problems at the end distracting me, but now that some time has passed I can totally get behind that interpretation. C+
Big Eyes (Tim Burton, 2014)
A film I didn't get to last year was Tim Burton's Big Eyes about Margaret Keane and the struggle she had with her husband who took the credit for her paintings. I think this belongs in Burton's filmography. The kitschy, big sad eyes, the focus of Keane's portraits just make me feel like they would belong in a film by Burton.
I mostly enjoyed the film but by the end it becomes ridiculous. Mostly everything that Christoph Waltz does is so over-the-top and absurd that sometimes I didn't even know what kind of film I watched. Just see the final scene in the court house. What was Burton trying to show? Was it the absurdity of someone fighting for their work? I don't think so. It's strange because the film changes from light drama to farce. It's quite a fantastic thing to see.
Regarding the acting, I thought Amy Adams was fine, delivered a decent performance. The role isn't as good as the ones she had in her last films, but it's alright. Waltz though, I don't know what he was going for here. Frankly I don't know what Adams' character saw in him. Did she just marry him just because she needed someone to support her and her daughter financially? He was really strange here. Overall, the film is quite conventional, follows its story faithfully. It's no Ed Wood, but also no Dark Shadows. B-
Iris (Albert Maysles, 2014)
In need of seeing something short, I chose this documentary about fashion icon Iris Apfel directed by Albert Maysles, half of the duo that brought us Grey Gardens, Gimme Shelter and Salesman. As I previously said, Iris is about this woman known for her extravagant fashion style as well as her collection of clothes, taste and energy. The film shows Iris in her early 90's at the height of her popularity as new fans discover her work.
It was actually hard to write a sentence about what this documentary is really about. Don't get me wrong, it's a fine film, very enjoyable and Iris Apfel as well as her husband, who celebrates his 100th birthday in the film, are both lovely people but I don't think that was enough to make Iris a really interesting film. This woman has lived for so long, and still is among the living, but the filmmakers don't really use that in any interesting way. For most of the film, the camera follows Iris as she shops, spends time with her admirers, her husband and going to fashion parties and photoshoots, without really using that to any real effect. At the end we still don't know who Iris is other than being a woman with edgy taste. There are moments when she talks about her life, about how there is no individuality in the world and how clothes create an identity that I really enjoyed and I wanted more thoughts on how she feels about this industry and why dressing up is so important to her. I wasn't asking to open up in any way personally, but to share some of her wisdom that I am sure she has acquired over the years. She looked like she enjoyed dressing up like she is very aware of her appearance which slightly bothered me. I think this should be something natural and be done mostly for ourselves. Mostly. I don't think she really says that in any way, but that's how I felt. I like to dress up too, but mostly to feel good in my own skin, not just in an purely aesthetic way. There's nothing wrong with that at all, but centering an entire documentary around a her dressing up just because it looks nice isn't enough to make it interesting. Overall I thought it was an alright film, that I enjoyed and do not regret seeing it in any way, but it's quite an empty film without saying much interesting. C+ 
The September Issue (R.J. Cutler, 2009)
I guess I should watch only fashion documentaries on evenings I don't feel like seeing something long which I did as well with The September Issue about the creation of the September 2007 edition of Vogue Magazine. I guess watching documentaries about this industry means that I am still looking for answers to why does this matter at all and besides the purely aesthetic reason , if there is any other importance to fashion. Unfortunately this documentary didn't provide any answers but it was occasionally entertaining.
I enjoyed following Grace Coddington, who I believe is the artistic director of Vogue, and her quest to save her work which by the way was quite good. She is an artist, a very good one, and it was sad to see her photos getting shunned for no apparent reason other than her boss Anna Wintour' s intuition. Fortunately some things did work out for her in the end. The film also attempts to portray the real Anna Wintour, the famous chief editor of the magazine, who is known for being icy and reserved. There are two moments that try something: one with her daughter and one in which Wintour addresses her family's opinion about her work but that's about it. Mostly felt like this part was done superficially or maybe she didn't want to get into more. Guess we'll never know. Not that I have a bad opinion about her because I don't. I respect her for being hardworking but I do wish she explained exactly what does fashion mean to her. C+
Junun (Paul Thomas Anderson, 2015)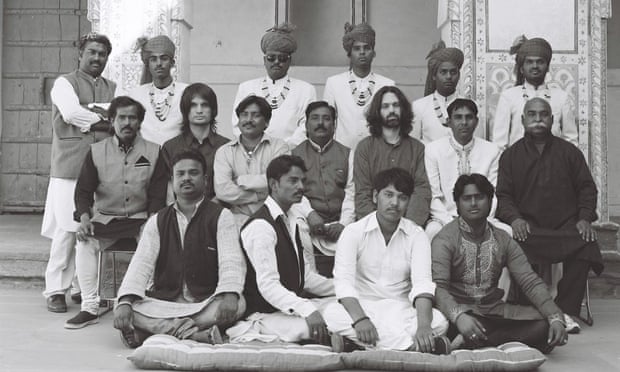 I mainly signed up for MUBI to see this film. This documentary about Paul Thomas Anderson collaborator Jonny Greenwood's multicultural musical project in India. I thought the music was quite good but most of the film shows the live performances and recordings for the eponymous album. It features some interesting shots using drones as well. That was something new too since I haven't seen them used in film before. But besides that I can't really say I got something out of this documentary. Doesn't hurt to experiment with other genres though. C+
Pollock (Ed Harris, 2000)
What a mess of a film. I felt this film was kind of pointless. It's just about how this man was a real jerk to the people that cared for him and by the end I didn't care for it. Maybe the director and star Ed Harris was going for the message "artists are assholes". If yes, that is not enough to make an engaging story. But I have to give credit to the acting from Harris and his co-star Marcia Gay Harden who won an Oscar for this role. They were very good. C
Second or Multiple Viewing:
Lost in Translation (Sofia Coppola, 2003)
It just was on MUBI, how could I not watch it again?
Rear Window (Alfred Hitchcock, 1954)
This is just the second time I've seen this film. I love it even more and find it to be quite perfect. Probably Hitchcock's most accessible. Lots of fun too. A+
Double Indemnity (Billy Wilder, 1944)
Part of the Billy Wilder Marathon. That look says it all.
Sunset Boulevard (Billy Wilder, 1950)
Part of the Billy Wilder Marathon. Nice to see Norma Desmond again.
Atonement (Joe Wright, 2007)
Haven't seen this film since its release. I actually forgot most of it so it was almost like seeing it for the first time. I think this is one of the best examples of recent British period pieces. Heartbreaking story. A
Moonrise Kingdom (Wes Anderson, 2012)
A really fun and lovely film about first love. Very enjoyable. A
Before Sunset (Richard Linklater, 2004)
Really enjoyed revisiting this film and seeing these characters again at this point in their lives. The conversations are very interesting and I liked how they discussed so freely about everything. You can see how very much connected with one another they still are even after all those years. A
TV Viewing:
UnReal: Season 1 (2015)
It took me a while to finish this show. Not that I didn't enjoy it. I just don't binge watch as I used to.
I found this show quite interesting. It follows a producer of a The Bachelor-like reality show called Everlasting who had a breakdown in the show's previous season finale that made her cause a scene. It's understandable why she would react like that since her job is to turn people against each other for drama. I like that conflict. I think the lead actress does a great job with the role. An even more interesting character is her boss, Quinn, who is quite what Jack Lemmon's character called his ex-wife in The Fortune Cookie: "a bitch". But she understands the cruel world she lives in and there is a sadness and humanity to her that I haven't seen in a villain in a long time. I wouldn't even call her a villain since she is quite likable and wants to be loved and do a good job like everyone else. She just became corrupted by her job. Congratulations to Constance Zimmer, the actress who portrays Quinn.
The conflict is quite interesting. I like the contrast between what's shot and what is actually behind the scenes. I like that everybody had their reasons to be there and that they are just as normal as we are, but the way the show, Everlasting I mean, portrays them is cruel, obviously unrealistic and exactly what I believe happens in real life with these reality series. I only watched a few scenes of The Bachelor, a long time ago, but that was enough to form an opinion or at least have something to compare to this show.
UnReal does turn soap-y at times, but doesn't go overboard with it. What bothered me almost every episode was how the girls, the contestants I mean, kept falling into the same trap that the producers set them, all the lies and how they all believed the so-called rumors used to create drama. I thought they would've caught on at one point. And one more thing, the show did get a second season, and the finale was eventful, but I do hope they find another way to make it interesting and not stick with the same format. B+
Book of the Month:
Asterios Polyp by David Mazzucchelli
Have you seen any of the films/ TV shows from my list?
What have you watched this October?